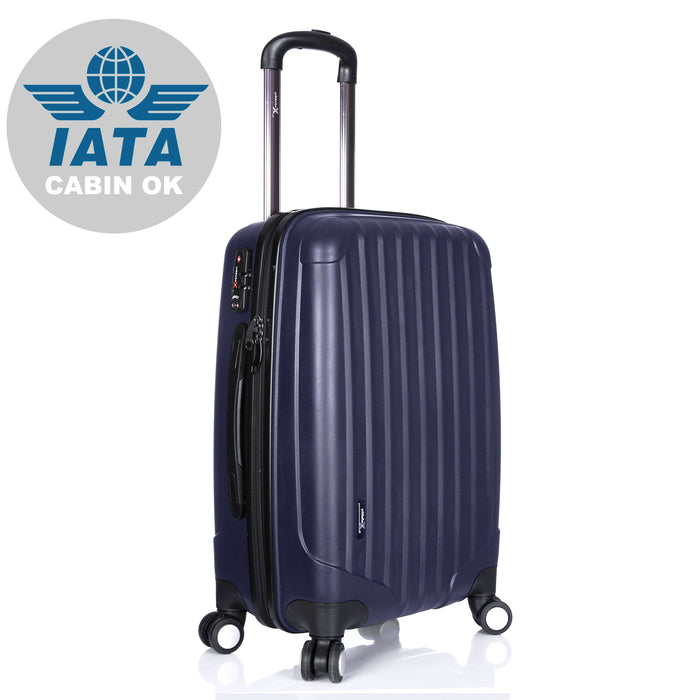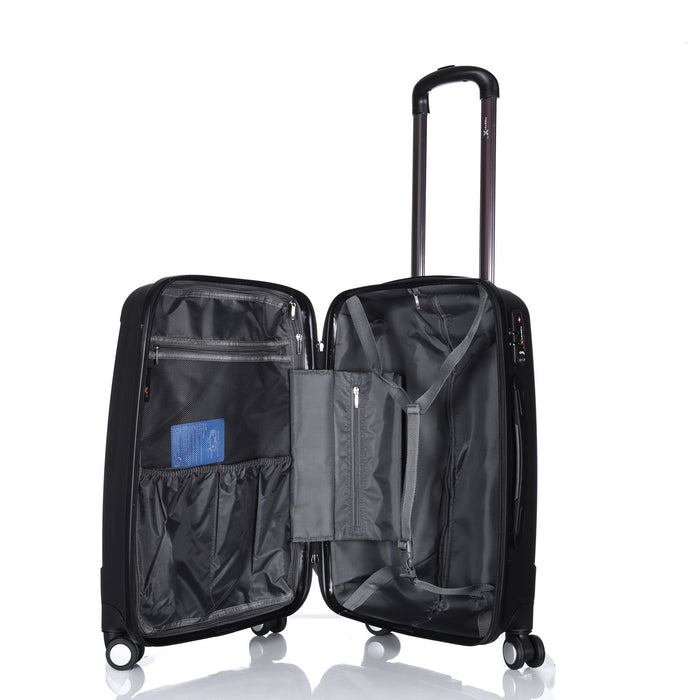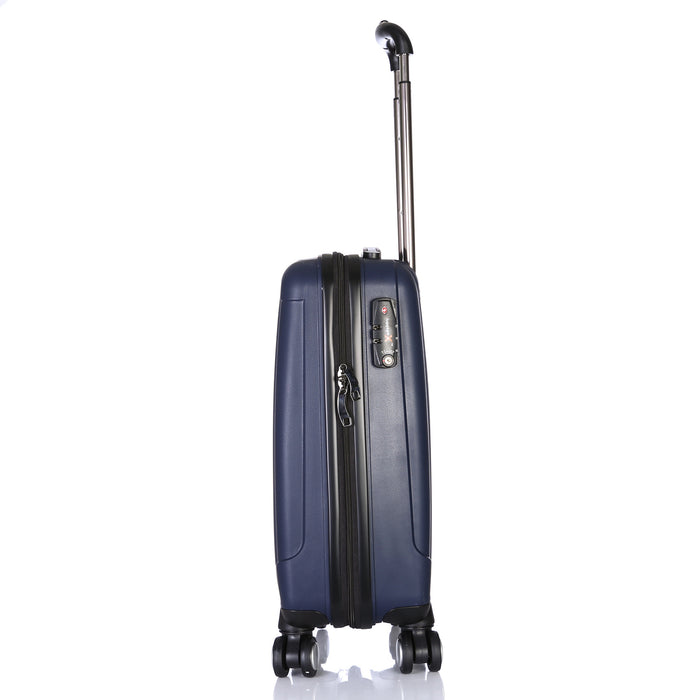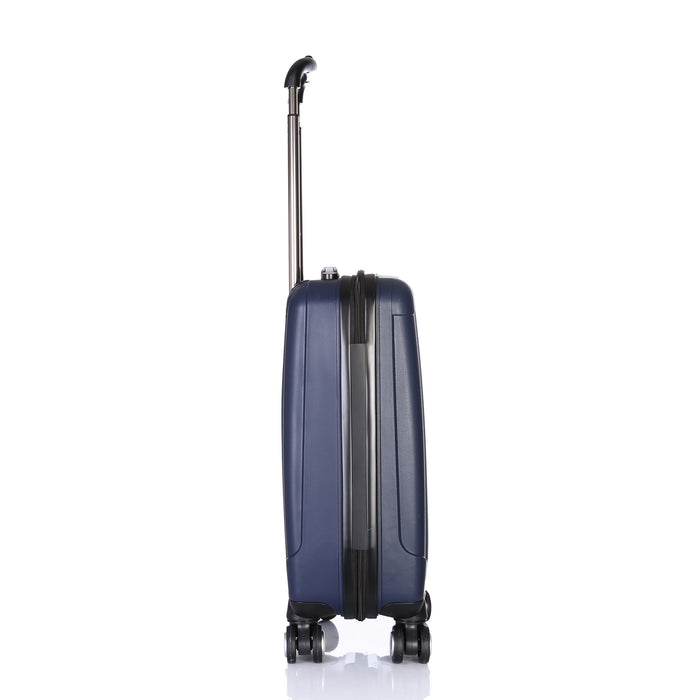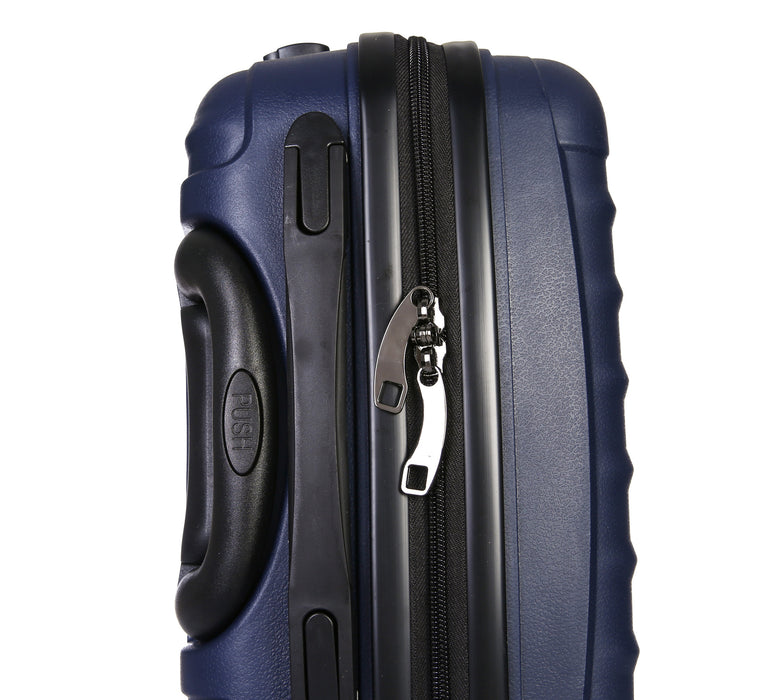 Luggage X® 'Virtually Indestructible' Polypropylene Suitcases are hard-sided lightweight suitcases, renowned for their strength, security, and durability.

Features:

1. High Impact Resistant Material ensuring a more durable shell.

2. Made from ultra lightweight Polypropylene.

3. 4 x Multi-directional double wheels (360 degrees) for optimum maneuverability. Case can be towed in conventional two-wheel mode, or moved when upright on all four wheels. These wheels have been tested in a distance test and have withstood a distance of 10,000km
4. Retracting towing handle with 3 different locking positions - one fully extended, one half way up and the other fully embedded into the case.

5. Two Heavy Duty Carry Handles - one on the top and the other on the side. NOTE: The 21" Cabin case only has one heavy duty carry handle which is on the top of the case.

6. Zip Closure with TSA* Combination Lock - see below for more information about TSA locks.

7. Heavy Duty External Zips

8. Fully Lined Interior

9. 2 main compartments inside with zipped dividing wall. Additional zipped pocket for toiletries etc.

10. Adjustable elastic content restrainer straps to keep your contents organized

11. Name & Address Tag on the back of the case
12. 5 Year Warranty

Sizes & Dimensions (all parts, wheels, handles are included in the dimensions)
21" IATA Cabin Approved for Ryanair, EasyJet, British Airways, Virgin Atlantic, Flybe and Many More.

Dimensions - Height 21" (53cm) x Width 13" (33cm) x Depth 7.2" (18cm) approx.

Weight - 2.3kg approx.

Volume - 27 Litre approx.
24" Trolley Case

Dimensions - Height 24" (60cm) x Width 16.4" (41cm) x Depth 9.2" (23cm) approx.

Weight - 3.3kg approx.

Volume - 43 Litre approx.
28" Trolley Case

Height 28" (70cm) x Width 18" (45cm) x Depth 10" (25cm) approx.

Weight - 4.2kg approx.

Volume - 73 Litre approx.