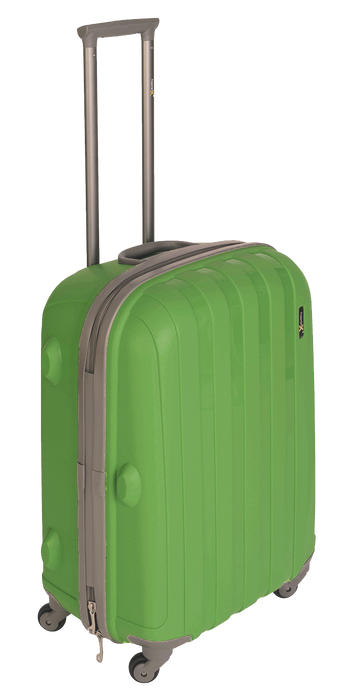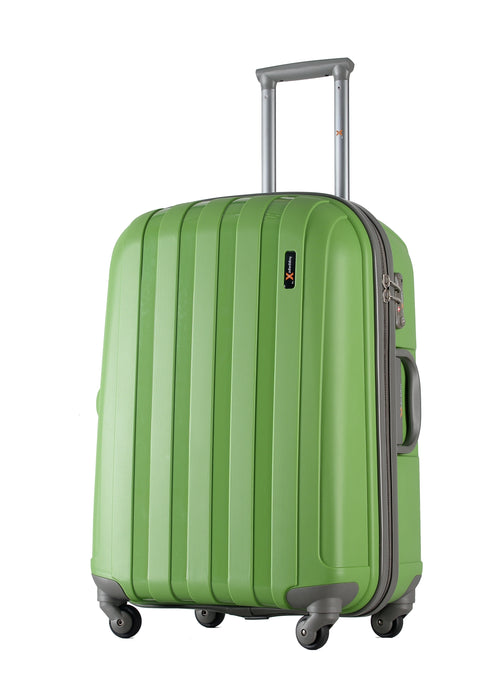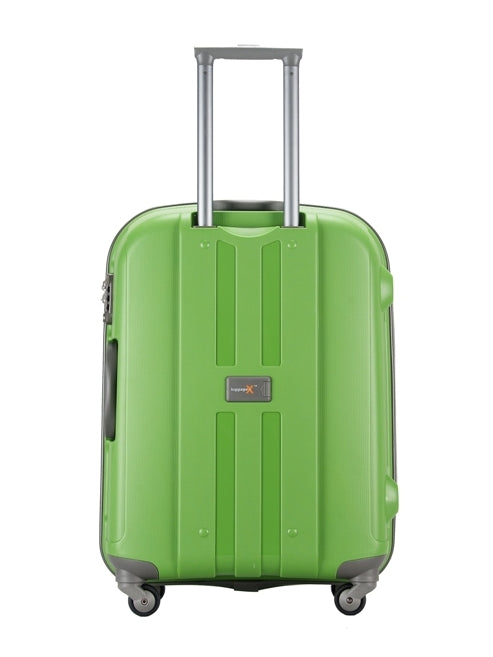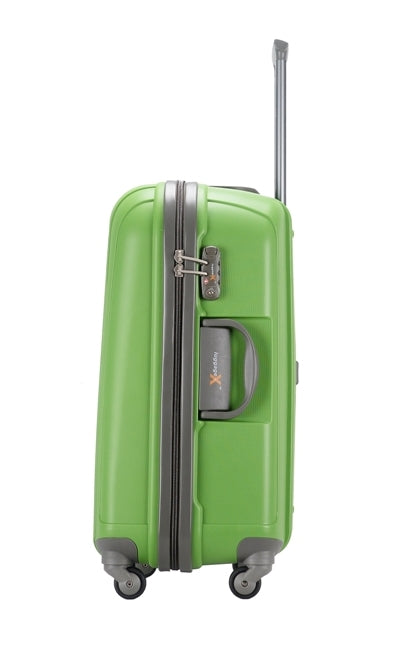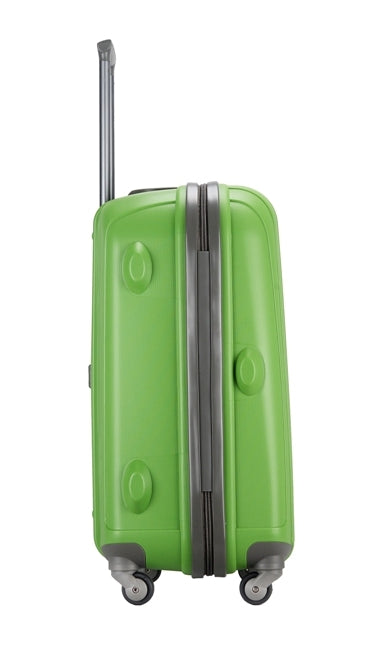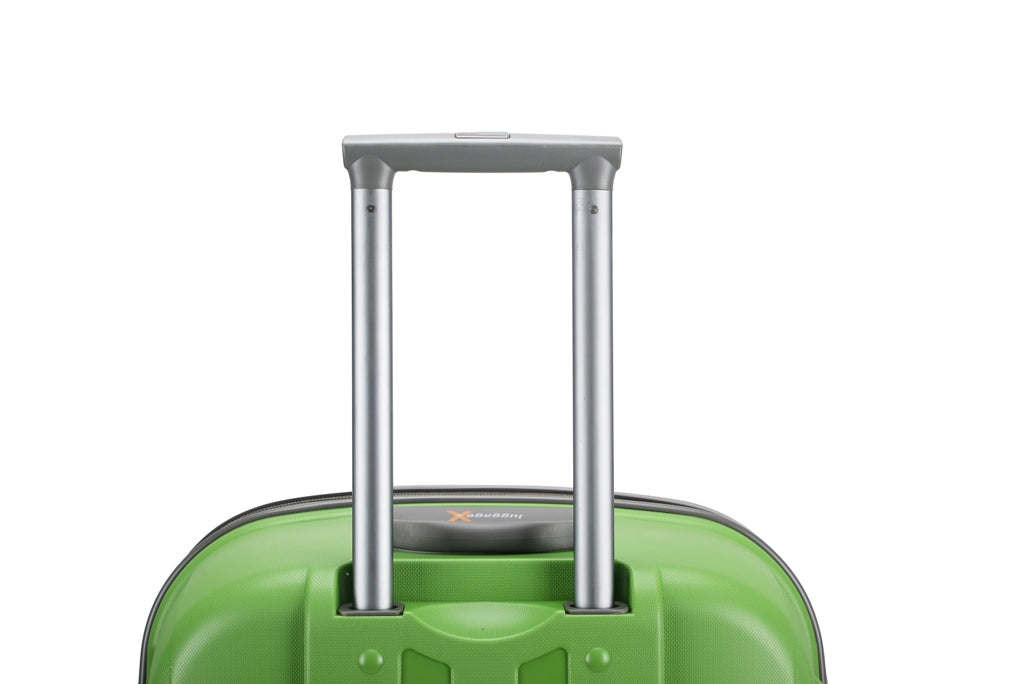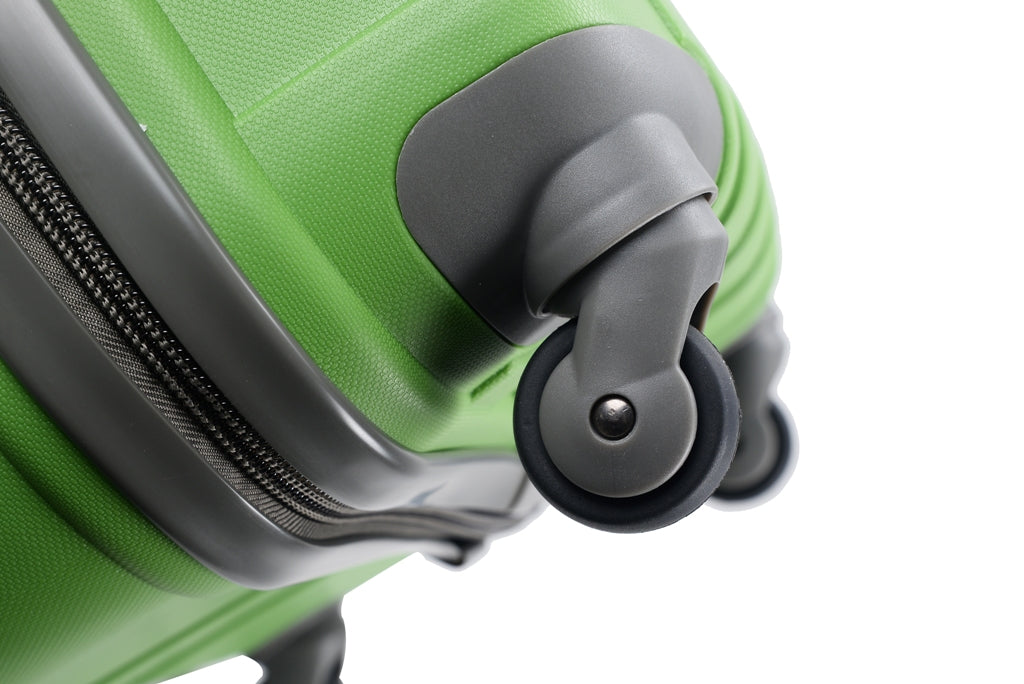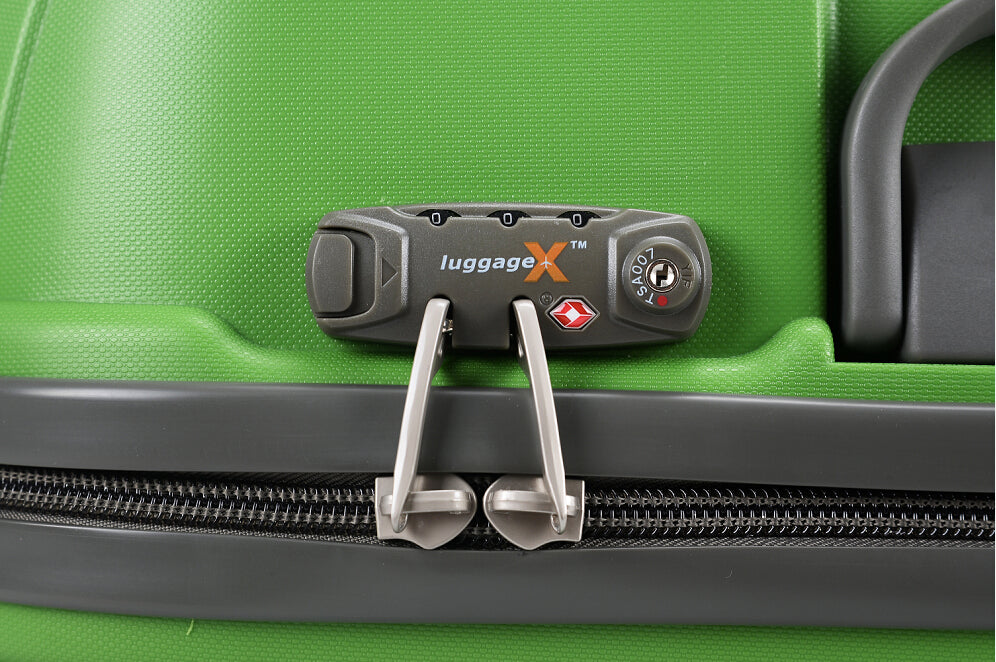 Hard Shell Luggage Cases made with High Impact Resistant Virtually Indestructible Material. 4 Spinner Wheels. TSA Combination Lock. Heavy Duty External Zips.
The tough durable polypropylene shell ensures that LuggageX is virtually indestructible. We've also used our ingenuity to make LuggageX as light as possible.
Features
----------
1. High Impact Resistant Material ensuring a more durable shell.

2. Made from ultra lightweight Polypropylene.

3. The front & back of the case have a shiny surface alternating with a sandblast texture.

4. 4 x Multi-directional wheels (360 degrees) for optimum manouverablity. Case can be towed in conventional two-wheel mode, or moved when upright on all four wheels

5. Retracting towing handle with 3 different locking positions - one fully extended, one half way up and the other fully embedded into the case

6. Two Spring Back Carry Handles - one on the top and the other on the side.

7. Zip Closure with TSA Combination Lock

8. Heavy Duty External Zips

9. Fully Lined Satin Interior

10. 2 main compartments inside with zipped dividing wall. Additional zipped pocket for toiletries etc.

11. Elastic content restrainer straps

12. Name & Address Tag on the back of the case

13. Easy Storage. The 26" case fits inside the 30" case for easy storage

Sizes & Dimensions

30" Trolley Case (Also known as luggage x 77)
Height 30" (77cm) x Width 22" (56cm) x Depth 14.17" (36cm)

Weight - 4.9kg approx.

Volume - 126.7 Litre approx.

26" Trolley Case
Height 26" (66cm) x Width 18.5" (47cm) x Depth 12.2" (31cm)

Weight - 3.7kg approx.

Volume - 78.7 Litre approx.
22" Trolley Case
Height 22" (56cm) x Width 15.75" (40cm) x Depth 11" (28cm)

Weight - 2.7kg approx.

Volume - 50.3 Litre approx.

The total weight for the set of 3 cases is only 11.3kg approx.

5 Year Manufacturer's Warranty