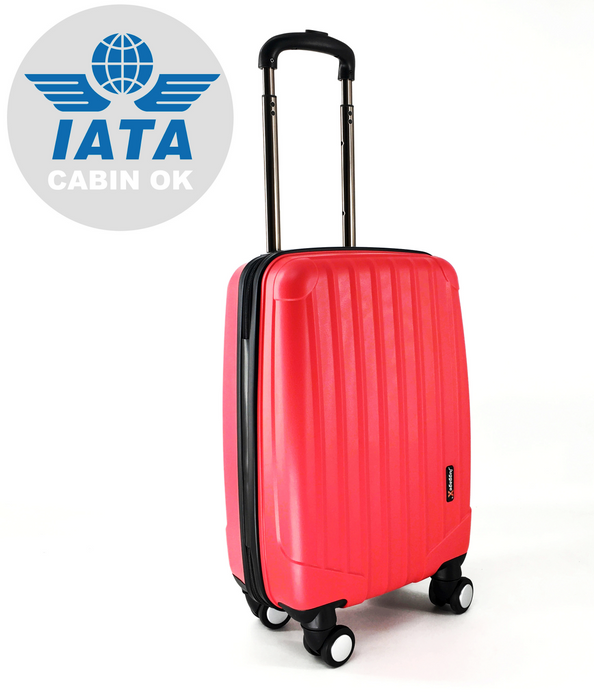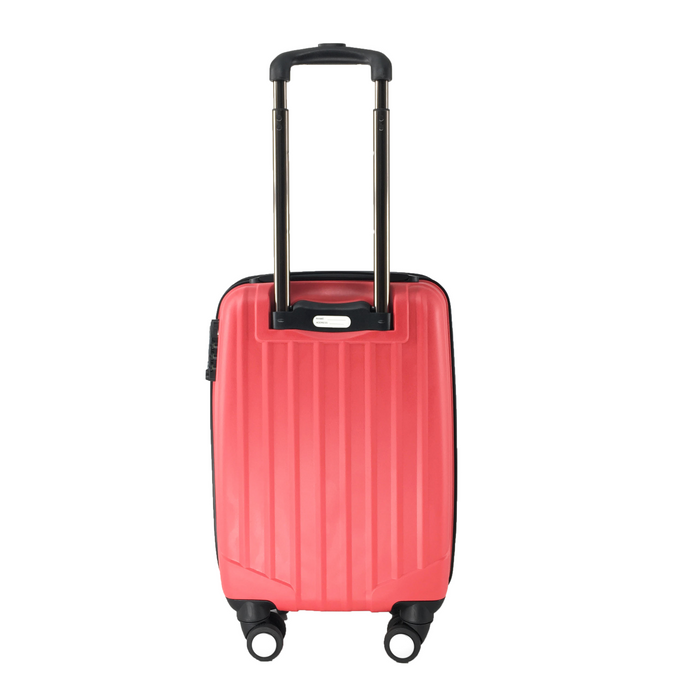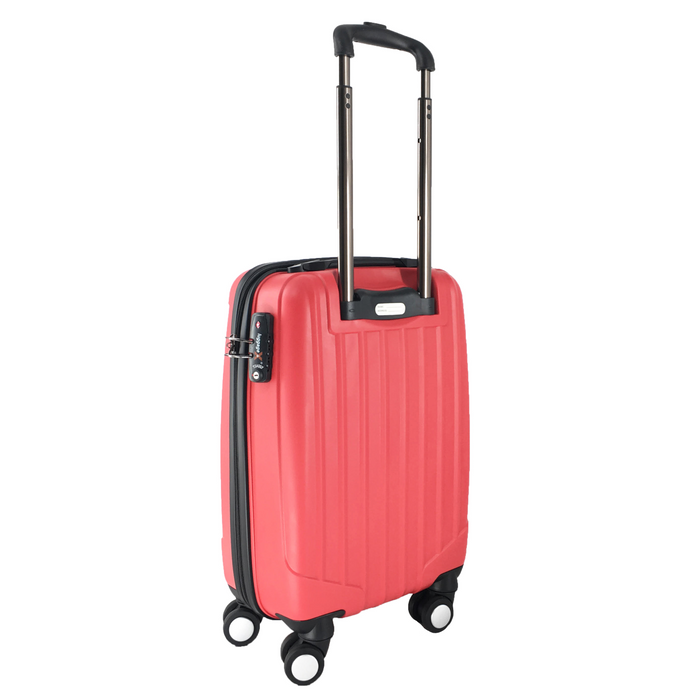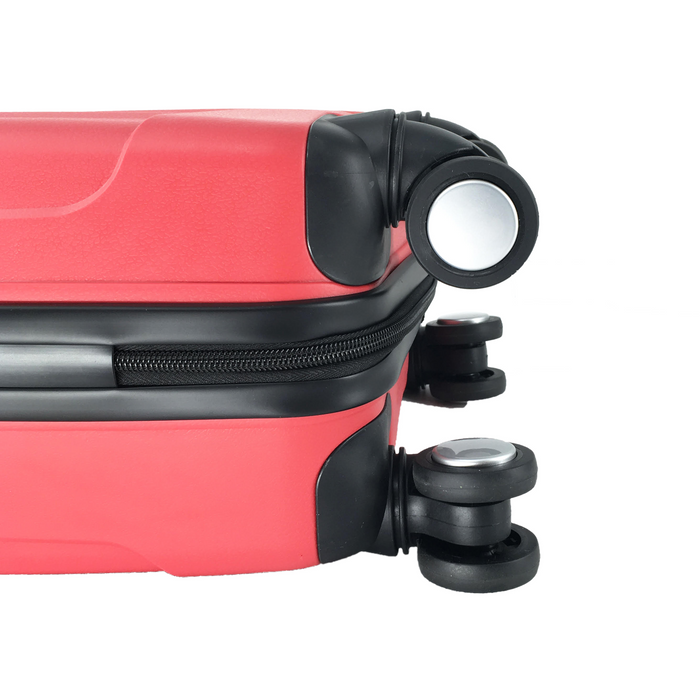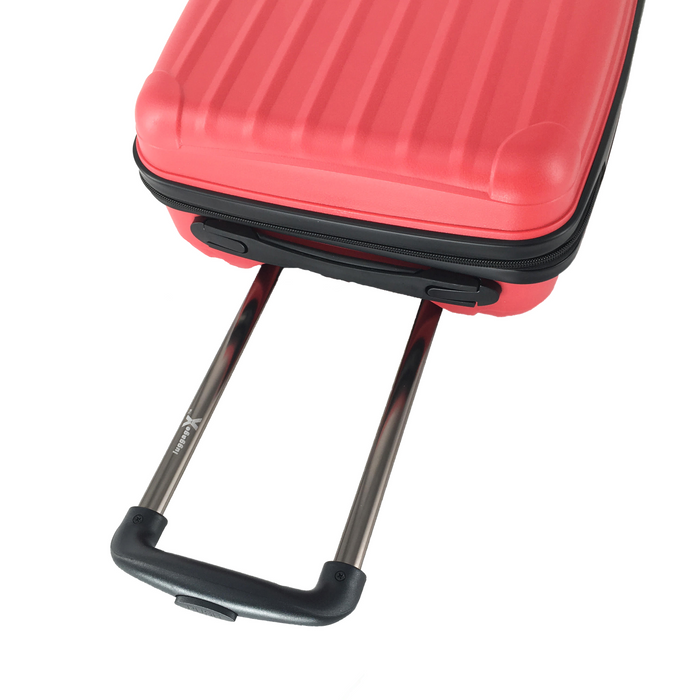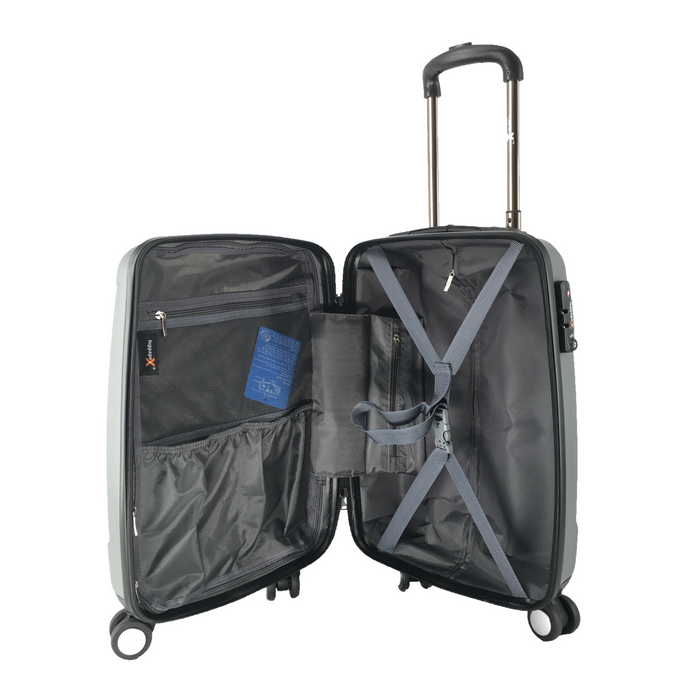 Red LuggageX Slimline Cabin Case
Luggage X® 'Virtually Indestructible' Polypropylene Suitcases are hard-sided lightweight suitcases, renowned for their strength, security, and durability.
Cabin Case Dimensions
Height 21" (53cm) x Width 13" (33cm) x Depth 7.2" (18cm) approx.(All Parts)

Weight - 2.3kg approx.

Volume - 27 Litre approx.
IATA Cabin Approved for Ryanair, EasyJet, British Airways, Virgin Atlantic, Flybe and Many More.
Features:

1. High Impact Resistant Material ensuring a more durable shell.

2. Made from ultra lightweight Polypropylene.

3. 4 x Multi-directional double wheels (360 degrees) for optimum maneuverability. Case can be towed in conventional two-wheel mode, or moved when upright on all four wheels. These wheels have been tested in a distance test and have withstood a distance of 10,000km
4. Retracting towing handle with 3 different locking positions - one fully extended, one half way up and the other fully embedded into the case.

5. One Heavy Duty Carry Handle on the top of the case

6. Zip Closure with TSA* Combination Lock - see below for more information about TSA locks.

7. Heavy Duty External Zips

8. Fully Lined Interior

9. 2 main compartments inside with zipped dividing wall. Additional zipped pocket for toiletries etc.

10. Adjustable elastic content restrainer straps to keep your contents organized

11. Name & Address Tag on the back of the case
12. 5 Year Warranty